Elmwood Park New Jersey Criminal Defense Lawyers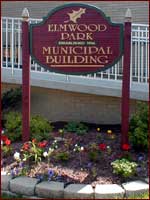 Lawmakers, and individuals who are tasked with enforcing the law are presented with a very challenging responsibility, that of maintaining law and order, while at the same time protecting the rights of the citizens that are under their charge. With that being said there are strict laws and procedures that law enforcement must follow, therefore, if you feel like you were the victim of an unlawful search and seizures it is imperative that yo speak to an experienced criminal defense attorney about your options. The Law Offices of Jonathan F. Marshall has handled a wide range of of charges in the Elmwood Park Municipal Court including, driving while intoxicated, driving while suspended, disorderly conduct, possession of marijuana and simple assault.
About Town of Elmwood Park and Its Courts
Elmwood Park is a small borough that has a population of just under 20,000 people. The fact that this large population lives in an area that is less than 3 mi.² makes this borough one of the most densely populated in Bergen County, NJ. The Municipal Court is located at 182 Market St., Elmwood Park, NJ 07407. Court hours are Tuesday at 3 PM, and the last Thursday of the month at 10 AM. The Hon. Anthony Gallina is the judge that will preside over the court, and the court prosecutor is Mark DiMaria. Because of their extensive dealings with the Municipal Court of Elmwood Park, the attorneys at The Law Offices of Jonathan F. Marshall are in the best position to successfully defend an individual charged with the crime in this municipality.
Elmwood Park NJ DWI Lawyers
Elmwood Park DWI lawyers understand that there are dire consequences for driving while intoxicated while driving down the roads of Elmwood Park. It does not matter if you are driving on a local city roads like Franklin Street, or Linden Avenue, or if you are driving on Highway 80, or the Garden State Parkway, driving while intoxicated will bring serious consequences. Because of the sad results that can come as a result of driving while intoxicated, the laws and penalties related to these crimes are severe. There is very little leniency given to an individual, even if it is their first offense. Many face stiff fines, suspension of license, and possible jail time if convicted.
Good Elmwood Park, New Jersey criminal defense lawyers understand that in cases like these, there are many strategies that can be successfully used to defend a client, who is accused of driving under the influence. In an attempt to defend their clients, they will review the report filed by a police officer to assure that the police officer had reasonable suspicion to pull the accused person over. They will also review all breath and blood test to make sure that they were administered and handled properly. Their job is to remind their clients that they are innocent until proven guilty.
Other Criminal Activity Defended by New Jersey Criminal Defense Lawyers
In addition to dealing with DWI's, Elmwood Park, the lawyers at The Law Offices of Jonathan F. Marshall has extensive experience when it comes to dealing with assault, burglary, and any other type of criminal activity. We also specialize in drug distribution cases, whether it be cocaine, heroin, marijuana or prescription drugs. Regardless of what you are charged with having a good criminal defense lawyer on your side is going to drastically increase your chances of having a positive outcome in the court of law.